Tree Trimming In North Texas
Benefits Of Tree Trimming
Trimming trees is critical to every location. Residential tree trimming and commercial tree trimming are necessary to the proper growth and health of trees. But this is not the only reason tree trimming is part of the plan to keep them looking beautiful and healthy. Texoma Trees - L & A Tree Services wants you to understand what we do and why we perform tree trimming services.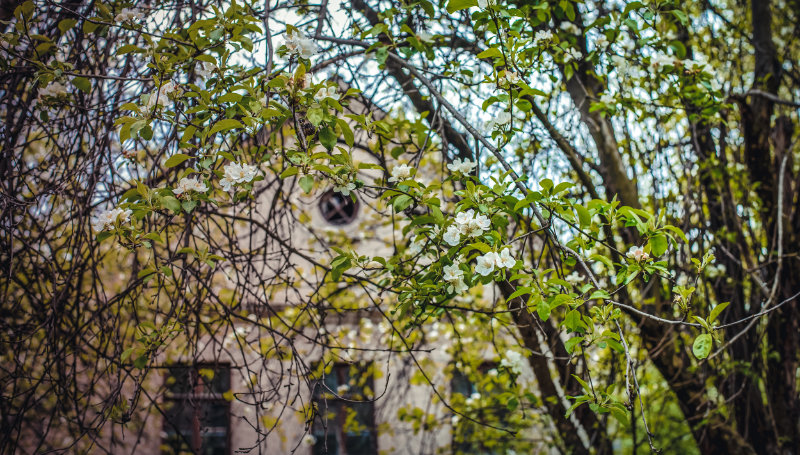 The primary benefits of tree trimming are vital in every location. Here are just a few reasons why Texoma Trees - L & A Tree Services can assist you with all your tree trimming needs. Let's get started.
Tree Trimming Is Done For A Number Of Reasons:
Roof Clearance
Prevention Of Storm Thinning
Utility Line Clearance
Dead & Broken Limb Removal
Beauth and Visual Clearances
Storm Damage Correction
Health & Shape Restoration & Growth

Important Best Practices In Commercial Settings:
In a residential setting, it is imperative that healthy trees should line your property. Best practices say they should be well maintained so as not to block egress or have overgrowth into areas that require sunlight like growing grass or flowers in perimeter property beds.
Keeping curb appeal to your commercial location or home is part of the investment in keep up property values should you decide to sell. Where applicable, regular maintenance means no violations with city codes, or conflicts with utility companies about branches damaging lines and transformers.
Maintaining commercial curb appeal for health and safety for parking lots, buildings, or outdoor facilities require regular maintenance trimming and care is always a great idea.
Maintaining general health and fertilization for growth means you must trim stray branches that block vehicles, doors, or cause window damage in high winds
Removal of branches from storm damage is common seasonally, as well as keeping any and all trees clear from utility lines
All Trees require balancing the of the canopy and help maintain diseased or crossing branches
Trees must not be too low, block sidewalks, roads or buildings
Keeping your trees trimmed properly also means it will not be top heavy and be likely to uproot in high winds
Here at Texoma Trees - L & A Tree Services we understand your concerns and are in business to provide you with excellent customer service and safety during trimming. Using the proper equipment to maintain your trees is part of the process. Quality maintenance means healthy trees, lawns, shrubs, bushes, and more in any setting. If you find that your location lack pizazz, or are definitely not as healthy as they used to be, that is the time to call Texoma Trees and L & A Tree Services.
We look forward to hearing from you with any questions about our company, services, and protecting your property's value and appearance. Call us today at L & A Tree Services 903-357-9292.
O